Colleges and Universities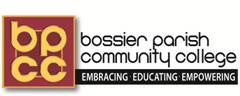 The mission of Bossier Parish Community College is to promote attainment of educational goals within the community and strengthen the regional economy. This mission is accomplished through the innovative delivery of quality courses and programs that provide sound academic education, broad vocational and career training, continuing education, and varied community services. The College provides a wholesome, ethical, and intellectually stimulating environment in which students develop their academic and vocational skills to compete in a technological society.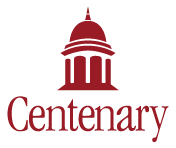 Centenary College of Louisiana has been challenging students to "Do More" since its founding in 1825. A selective, residential, national liberal arts college affiliated with the United Methodist Church, it is the oldest chartered liberal arts college west of the Mississippi River. Centenary College is accredited by the Southern Association of Schools and Colleges Commission on Colleges and is a member of the Associated Colleges of the South.

Grambling State University combines the academic strengths of a major university with the benefits of a small college, a combination that enables our students to grow and learn in a serene and positive environment. We offer more than 800 courses and 47 degree programs in five colleges, including an honors college, two professional schools, a graduate school, and a Division of Continuing Education. National and local employers recruit graduates from Grambling's excellent nursing, computer science, teacher education, and other programs.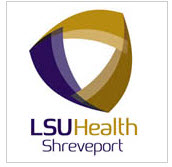 With services that span north Louisiana, our campus family includes Schools of Medicine, Allied Health Professions and Graduate Studies, and three acute care hospitals. Anchoring our network of hospitals and clinics is Louisiana's major university referral center – commonly referred to as the LSU Medical Center or University Hospital in Shreveport. Our other hospitals include the E.A. Conway Medical Center in Monroe and the Huey P. Long Medical Center in Pineville.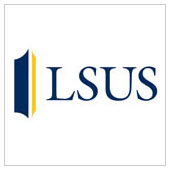 Since opening its classrooms to students in 1967, LSUS has become the regional urban comprehensive university in the Shreveport-Bossier metropolitan area. Anchored along the picturesque Red River in southeast Shreveport, the beautifully landscaped LSUS campus serves as home to more than 4,500 students. LSUS has more 25 undergraduate degree programs and a dozen master's degree programs. The highly qualified faculty is evidenced in the fact that over 75% hold doctoral degrees in their discipline, and our student-teacher ratio is one of the lowest in the State.

As a selective admissions, comprehensive public university, Louisiana Tech is committed to quality in teaching, research, creative activity, public service, and economic development. Louisiana Tech maintains as its highest priority the education and development of its students in a challenging, yet safe and supportive, community of learners. Louisiana Tech provides a technology-rich, interdisciplinary teaching, learning, and research environment to ensure student and faculty success.

Northwestern State University of Louisiana stands on ground that has been dedicated to learning for one hundred twenty-five years. Although, primarily a regional institution, Northwestern also offers an opportunity for education at other satellite locations. Specifically, distance learning is available in Leesville, Shreveport, Alexandria, and Jonesville. Northwestern was the first institution in Louisiana to gain 100 percent accreditation of all eligible academic programs. That designation shows that the academic programs at NSU meet the highest standards set by national accrediting agencies. Life outside the classroom is also an important part of the University. Northwestern offers its students more than 100 student organizations ranging from fraternities and sororities to honor societies and clubs for different majors as well as a Division I athletic program that is one of the nation's most successful.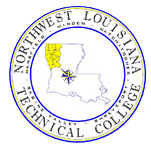 The mission of NWLTC is, within the fiscal means available to it, to offer quality technical education where and when it is needed to the people, businesses, and industries that need it.

Southern University at Shreveport embraces the role of changing lives through excellence in education. The University intends that everyone should have the opportunity to receive educational experiences and related services, which are compatible with their diverse interests, academic capabilities, achievements, family backgrounds, motivations, needs and aspirations.
Governing Boards

The Board of Regents is committed to increasing the educational attainment of Louisiana's citizens through its policy work including statewide academic planning and review, budgeting and performance funding, research, and accountability.
Regents' Master Plan

The Board of Supervisors of Community and Technical Colleges, created in 1999, serves as the management board for Louisiana's public 2-year institutions. he mission of the LCTCS is to improve the quality of life of the State's citizens through educational programs offered through our colleges.  We strive to increase the opportunities for Louisiana's workforce to succeed through skills training programs.  And, we work to provide our citizens the opportunity to learn continuously.  We are committed to teaching what is needed, when it is needed, and where it is needed within available resources.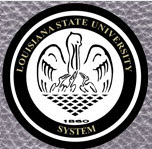 The LSU System Office is comprised of 12 individual offices each dedicated to the development and dissemination of new technology and information for the State of Louisiana. Each of the offices plays a vital role with regard to policies and overall guidance into the system as a whole. The LSU System is dedicated to advancing teaching, research, health care, and medical education with facilities and programs in each of Louisiana's 64 parishes.  Students incorporate new knowledge and apply advanced technologies in producing innovations that create knowledge-based jobs as well as enhance the quality of life through improved disease management and medical treatments.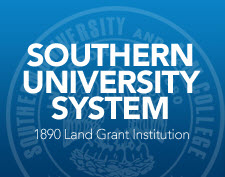 What began, as a dream in 1880 is today a living legacy of determination, commitment, and success. The Southern University and A&M College System is the only historically black university system in America. The SU System has a diverse enrollment and is a leader in graduate and undergraduate level education through quality four-year, graduate, professional, and research programs among its five Louisiana campuses. SU is among the top producers of African-American graduates in combined disciplines of engineering, technology, business, computer science, nursing, and mathematics. Widespread accomplishments of Southern University faculty and alumni have positively impacted society at every level.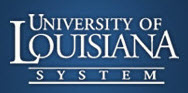 Since its formation in 1974, the University of Louisiana System, one of the nation's twenty largest public systems of higher education, has provided access to higher education through its nine universities located throughout the state. Our nine universities enroll about 94,000 students of all ages and backgrounds, and offer over 600 academic degree programs. Today, we continue to offer courses on our campuses, and also through the newest distance learning technologies. We are working hard to meet the changing needs of students, offering more courses on-line and through compressed video.